The church of the Immacolata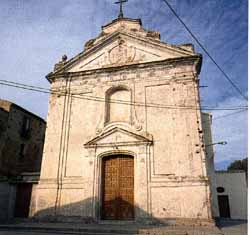 Church of the Immacolata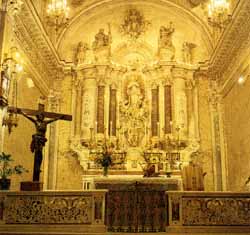 Church of the Immacolata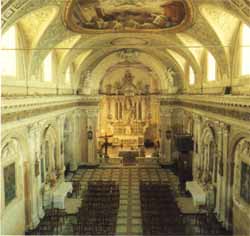 Church of the Immacolata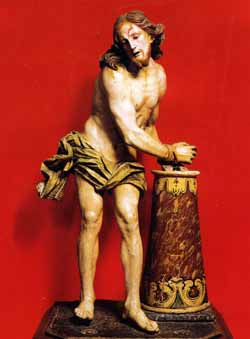 Christ alla Colonna
Once dedicated to the Nativity (or Misericordia), the church of the Immacolata, consecrated in 1908 by the Bishop Monsignor Del Rio, had the charity of Saint Mary della Misericordia and dell' Annunziata, a Spanish heritage, later a Carafa one. On the 4th of September 1784, following an royal decree of Ferdinando IV, with the approval of the ecclesiastical authorities, the arch-confraternity, whose name comes from the Souls of Purgatory, has its home in this church.
The arch-confraternity which had previously been based in the church of San Leo, owned many assets, according to an inventory in 1717, following privileges endowed by the Popes Pio VI, PioVII and Leone XII. In 1932, the brothers bought a magnificent liturgical organ for the price of twenty-thousand lire from the company G. Tamburini di Crema. For its first trial, the Bishop Monsignor Chiappe was present and the renowned organist, Padre Roberto Rossi O.F.M. (Ordine dei Frati Minori), was invited. Padre Roberto Rossi had also been the organist at the H.R.H. princess Mafalda di Savoia's sumptuous wedding, he had been chosen by H.M. the King for the execution of the organ music in the royal chapel of Racconigi during the wedding ceremony.
Inside this sober and elegant Baroque style church, which is rightly recognised as one of the most beautiful churches in the province, a superb wooden statue of Christ alla Colonna from the XVII century, and an icon in white marble Of the Vergine Immacolata also from the XVII century, are kept.
It is possible to admire two lateral altars built in blended marble, polychromatic, hand sculpted and dated 1779, a balustrade made up of two parts, each with two lateral pillars which enclose a sculpted and pierced pattern of spirals, and a beautiful independent box organ dated 1771.